With a prep time of just 5 minutes you'll enjoy the world's best Sangria recipe at home.
Arrange the 7 ingredients from the list below on your kitchen countertop and follow the next 3 steps to learn how to make the best rated Sangria recipe among the chefs of the best restaurants in the world!

Step 1:
In a large pitcher, add red wine, brandy and orange juice and stir all the ingredients together.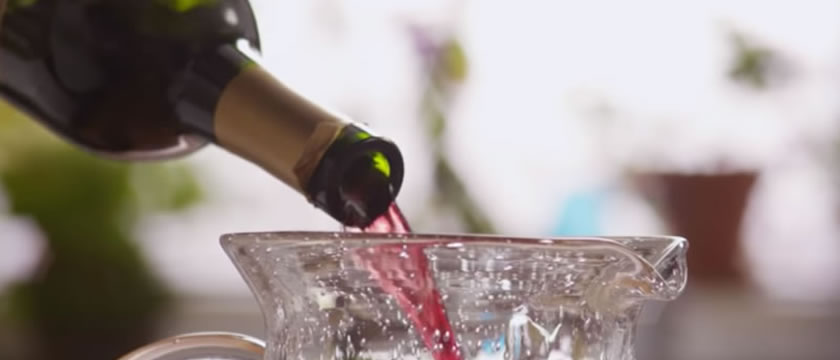 Step 2:
Add diced apples, oranges and lemon juice to a large pitcher. Stir to combine.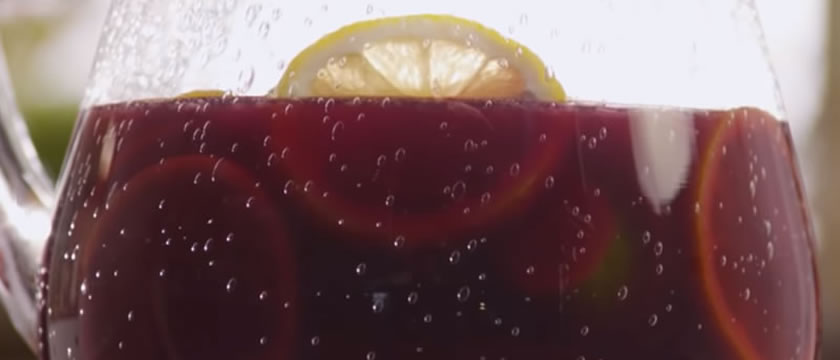 Step 3:
Refrigerate sangria for 3 to 4 hours, up to overnight, before serving. When ready to serve, give the sangria one last stir and pour over a glass of ice. Top with sparkling water for some bubbles if desired.
This red sangria recipe should last in the fridge up to 5 days, but that length of time will really depend on the freshness of the fruit you use.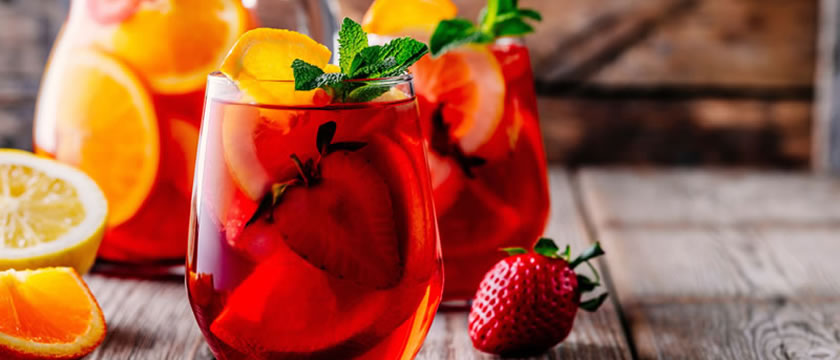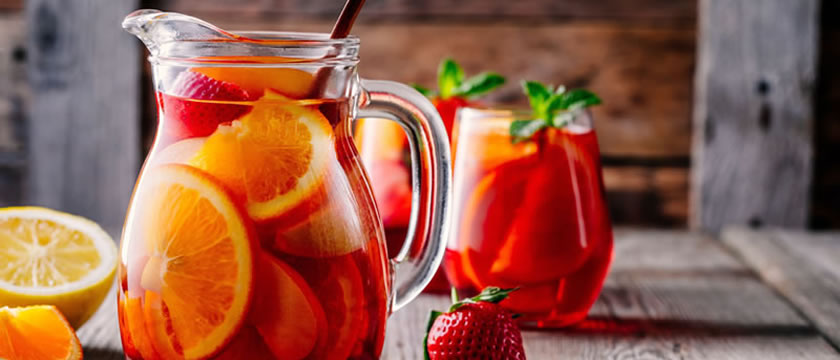 Per Serving: 179 calories; 0g fat; 0g saturated fat; 0mg cholesterol; 1mg sodium; 15g carbohydrate; 12g sugars; 2g fiber; 1g protein.
Keep in mind that the nutritional information in the best recipe for Sangria is a rough estimate and can vary greatly based on the products used.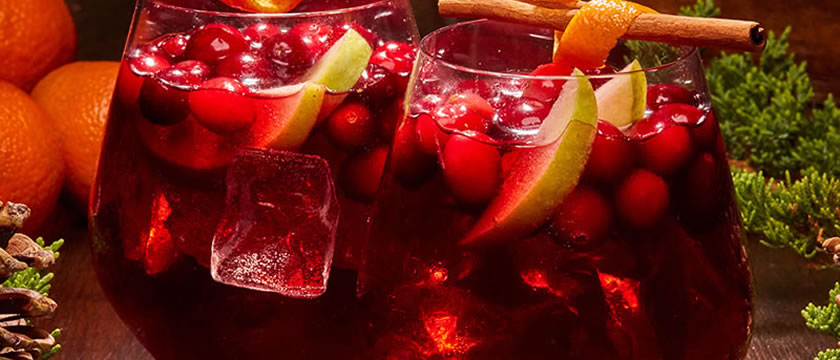 The world's best Sangria recipe is also one of the easiest big-batch cocktails you can make.
Whether you're looking to enjoy a glass on a relaxing warm weathered weekend or at a fun party or get together, this delicious Sangria recipe is a crowd pleaser.
It's a perfect party punch to pair with Spanish tapas or Mexican food.
There's plenty of fruit to serve with each glass and the longer you let it sit in the liquid, the more it absorbs all the great flavors.
Cold Sangria is undeniably great on hot summer days.
This the season for making big pitchers of delicious and refreshing Sangria recipe!
Different people have their preferences, but since Sangria recipe is so fun and colorful anyway, I like to show at least a little of the fruit when I'm serving it.


Prep Time: 5 mins

Cook Time: Not Necessary

Total Time: 5 mins

Servings: 1 People

Skill Level: Easy
If you taste the sangria just after mixing it, you'll probably think it tastes harsh or unbalanced. After a night in the fridge, it will taste mellow and juicy.
For sweeter sangria, use tonic water instead of sparkling water to top off the sangria before serving. You won't get this lovely, fruity sweetness unless the sangria has a period to rest in the fridge.
This top rated Sangria recipe can be stored in the fridge for up to 2 days.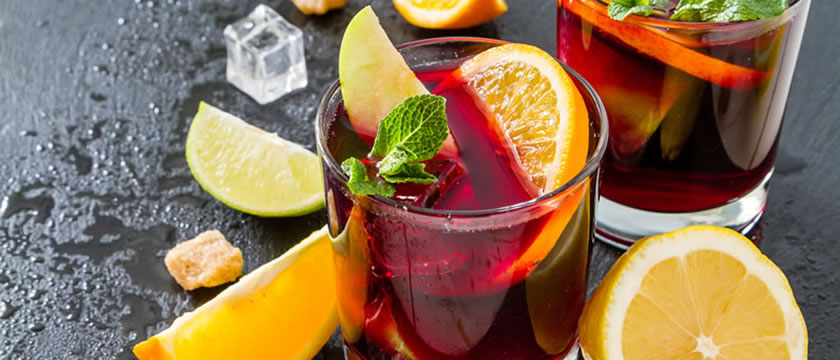 Although Spaniards and Portuguese have been drinking sangria for centuries, the brandy-spiked drink didn't make an official appearance in the United States until 1964, at the World's Fair in New York City.
For years, sangrias have been gracing red and white picnic cloths and restaurants with outdoor seating. The delicious Sangria recipe seems endlessly adaptable, vaguely Spanish, and unmoored from any set traditions.
People who lived in modern-day Spain were doing something similar with grapevines planted by the Phoenicians around 1,100 B.C., and then with vines planted by the Romans after.
Sangria is an alcoholic wine drink originating from Spain and traditionally made with red wine, chopped fruits and brandy or orange juice. In the 1700s and 1800s, a style of sangria was made in England and France using traditionally French grapes.
There was also white sangria, sparkling sangria, and sangria made with peaches, which was called zurra. The current craze for sangria in the U.S. dates back to the 1964 World's Fair in New York City.
Spain's sponsored pavilion featured the drink, and Americans have been thirsty for sangria ever since. Today, under European law, all sangria must be made in Spain or Portugal and have less than 12 percent alcohol by volume.