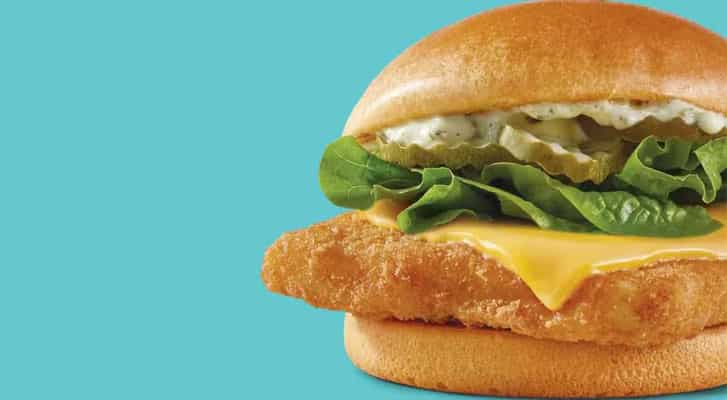 Less a sandwich and more a snack (even consumed for breakfast in the Northern Hemisphere) the Wendys fish sandwich is light and has a special balance between the different textures of its ingredients.
The famous sauce of international cuisine goes straight to your table in this sandwich. And nothing better than investing in this tartar sauce version to make many dishes tastier. It is one of the most popular sauces to be served with fish, as the unique flavor goes well with seafood.
In addition to being a nutritious and tasty snack option, the sandwich pleases the most diverse palates. It will definitely be a hit with children!
But why is it so tasty? Wendy's makes a very good crispy fish sandwich. Two things work for this sandwich: the fish is crispy with every bite and the tartar sauce is perfect.

According to the fast food chain, the sandwich is made using only wild cod from the North Pacific, hand-cut from a whole filet so that it is soft and deliciously flaky. It is then lightly topped with a crispy panko breading and topped with a creamy dill tartar sauce and crispy dill pickles.


Also check out the complete Wendy's menu ❤️


New version of Wendys Fish Sandwich 2022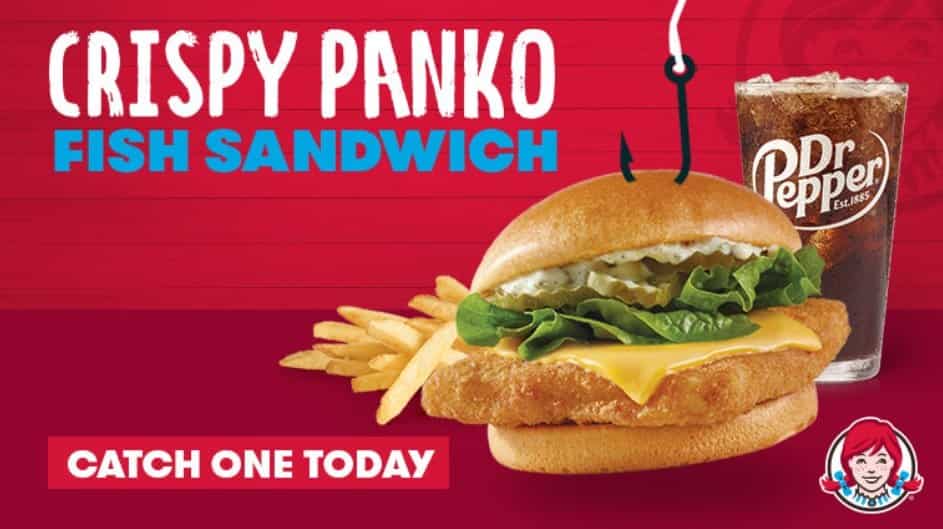 The new version of the Wendys fish sandwich is called Crispy Panko Fish Sandwich and features a Wild Alaska Pollock fillet topped with panko breadcrumbs, fried to brown and topped with a slice of melted American cheese, crispy lettuce, dill pickles and tartar sauce of creamy dill on a lightly toasted bread.

Valued at $4.19, the delicious Wendys Crispy Panko Fish Sandwich features the fan favorite ingredient, creamy dill tartar sauce, crispy lettuce and dill pickles. They add shine and contrast to creamy tartar sauce. The new fillet of pollock packs tasty notes of garlic and onion, while being buttery and flaky.

So, we come to cheese. We know that many of the fast food chain fans liked to add cheese to Wendy's cod sandwich. Concerned with the satisfaction of its customers, the restaurant even added a slice of cheese to complement the crispiness of the pollock, lettuce and pickles. It can't get tastier is it?
Nutritional Advantages:
The snack also has some nutritional advantages for those who want to choose a more balanced meal: •520 calories •225 calories from fat •25 grams of fat •6 grams of saturated fat •1240 milligrams of sodium •51 grams of carbohydrates •2 grams of fiber •5 grams of sugar •22 grams of protein


Count memories, not calories! Also check out the complete Sonic menu prices ❤️


What has changed in the new version?
Wild Alaska Pollock fillet offers a similar taste experience AND comes from the world's largest certified sustainable fishery. Wild Alaska Pollock populations in the Bering Sea, Aleutian Islands and the Gulf of Alaska are estimated by independent third parties using scientific surveys. Each year, only about 15% of the population is captured, leaving an abundant population to thrive for future generations. In addition, according to the fast food chain, Wild Alaska Pollock has traceability built into the supply chain, which is a priority for Wendy's.
New Wendys Fish Sandwich Price 2022
New Wendys Fish Sandwich Price has a suggested retail price of $4.19, though prices may vary slightly depending on location. It can be ordered at the restaurant or for pickup via Wendy's app. And it's also available for delivery through third-party delivery partners such as DoorDash, Postmates, Grubhub and Uber Eats.
Wendys sandwich worth a healthy meal?:
There is no simpler and clearer longevity secret for all of nature than proper nutrition. You can drink youth pills, play sports and even seek help from a plastic surgeon, but only the right and healthy food will give you strength, energy and a long life without illness.

Like no one else, the nations of the East are well aware of this secret. Look at the Chinese, Japanese and Indians. They hardly eat red meat, but their diet is rich in fish and rice. And then what? These people look great and live to be ninety years old!

Fish is one of the most valuable and nutritious foods. It is rich in protein and therefore in essential amino acids, and fish oil is considered a panacea for all diseases. If you want healthy and tasty food, the sandwich is ideal for you.


Note to self: "Eyes on the fries!" Check out the complete Mcdonalds menu prices ❤️


Is Wendys fish sandwich available?
You won't find the fish sandwich on the Wendys menu year-round, but it does pop up seasonally and you'll likely find it during Lent. PepperIf the sandwich idea sounds perfect, but you'd like to order it without the cheese, don't be afraid. According to Wendys, the new pollock sandwich builds on the flavor of their original panko cod sandwich and goes really well with a side of fries and a glass of Dr.
Make your Wendys Fish sandwich at home!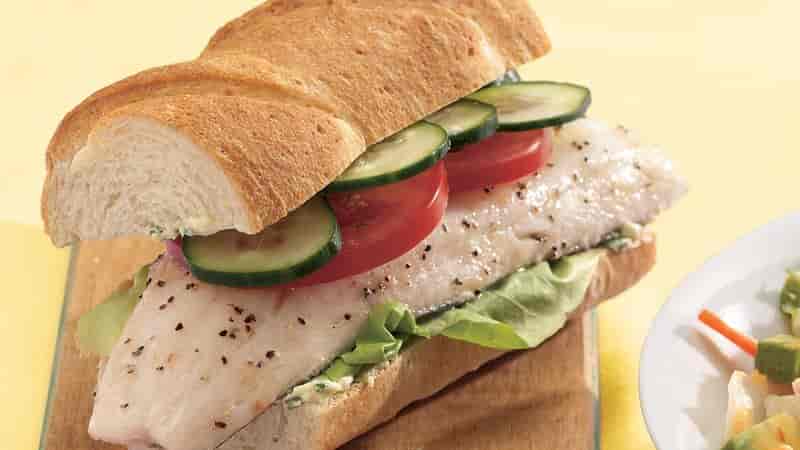 Tired of waiting for the season of your favorite Wendy's sandwich? So how about preparing something like that while you wait?

We at Jojo Recipes have separated a recipe similar to Wendys fish sandwich that will make your mouth water! Enjoy!
INGREDIENTS
For Tartar Sauce:
1 teaspoon mayonnaise
1 tablespoon finely chopped chives
1 tablespoon finely chopped red onion
Salt and pepper to taste (be careful as the mayonnaise is already seasoned) 2 cucumbers chopped pickled

For the Fish:

2 Fish fillets
1 cup flour for breading
2 beaten eggs for breading
1 cup breadcrumbs for breading
2 tablespoons butter (1 for each fillet)
Salt and pepper to taste

For Assembly:

4 buns
Arugula leaves
Tartar sauce to taste.

METHOD OF PREPARATION:
For the sauce:

Mix all ingredients in a bowl. Reserve.

For the Fish:

Season the fillets with salt and pepper. In a container place the wheat flour, in another place the beaten eggs and in the third, the breadcrumbs. Pass the fillets through the flour, then through the egg and finally through the breadcrumbs. Melt 1 tablespoon of butter in a skillet and broil a fillet until golden. Remove, add another spoon of butter and grill the other fillet.

Mounting:

Roll out the buns and apply a layer of tartar sauce, add some arugula leaves, break the fish fillet in half, put ½ breaded fillet on each sandwich and another layer of sauce, close the sandwiches, and it's ready to serve.