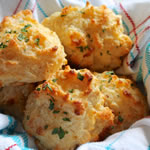 How To Make Red Lobster Biscuit Recipe in 3 Steps
After hundreds of Red Lobster Biscuit recipes tested by our expert team, we chose the best Red Lobster Biscuit recipe of 2023! Learn how to make in 3 easy steps! If you've ever been to Red Lobster you've had their cheddar bay biscuits. This fluffy cheese studded appetizer is actually at the top of my dining experience there, right up with my crab legs. Our kids love them and I have yet to find someone who does not ask some to go when the meal is ready. Red Lobster Biscuit are easier and tastier than a box mix!
This recipe is so easy, it only 25 minutes! Yes, only 25 minutes from start till serve. Here's what you need to make your own Red Lobster Biscuits:
Red Lobster Biscuit Ingredients
2 Cups All-purpose Flour

1 Cup Shredded Cheddar Cheese

1 Tablespoon Baking Powder

1 Teaspoon Salt

1/2 Teaspoon Garlic Powder

2/3 Cup Milk

1/3 Cup Butter

1 Large Egg

2 Tablespoons Melted Butter



How To Make Red Lobster Biscuit - #1 Step

Preheat oven to 400 degrees F (200 degrees C). Line a large baking sheet with Silpat or parchment paper. Set aside.

In a large bowl, combine flour, Cheddar cheese, baking powder, salt, and garlic powder.




How To Make Red Lobster Biscuit - #2 Step

In a large glass measuring cup or another bowl, whisk together milk, 1/3 cup butter, and egg. Pour mixture over dry ingredients and stir using a rubber spatula just until moist and chunky.

Be careful not to over-mix the batter.




How To Make Red Lobster Biscuit - #3 Step

Drop batter by tablespoonfuls onto the prepared baking sheet.
How Long to Cook Red Lobster Biscuit?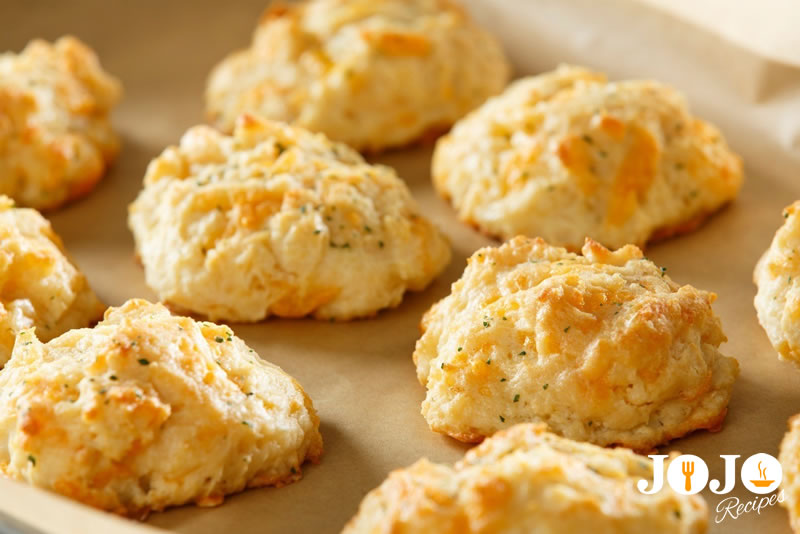 Bake in the preheated oven for 10 minutes. Brush melted butter on top and continue baking until golden brown, about 5 minutes more. Keep a close eye on your biscuits when they are in the oven. The second they start to gently brown around the edges take them out!

Leftovers can be stored in an airtight container at a room temperature for up to three days. You can refrigerate them in an airtight container. However, they will last for up to 3 days at room temperature if sealed tightly in an airtight container. I recommend warming refrigerated biscuits for about 6 minutes in a 350 degree oven prior to enjoying leftovers.

To freeze leftover biscuits, make sure they're completely cool, and place them in an airtight container. They're best if used within 3 months. When you are ready to reheat, remove them from the freezer and wrap them in foil. Place them in a 300 degree oven for about 20 minutes. You can also microwave them for 10-25 seconds.
Red Lobster Biscuit Nutrition Facts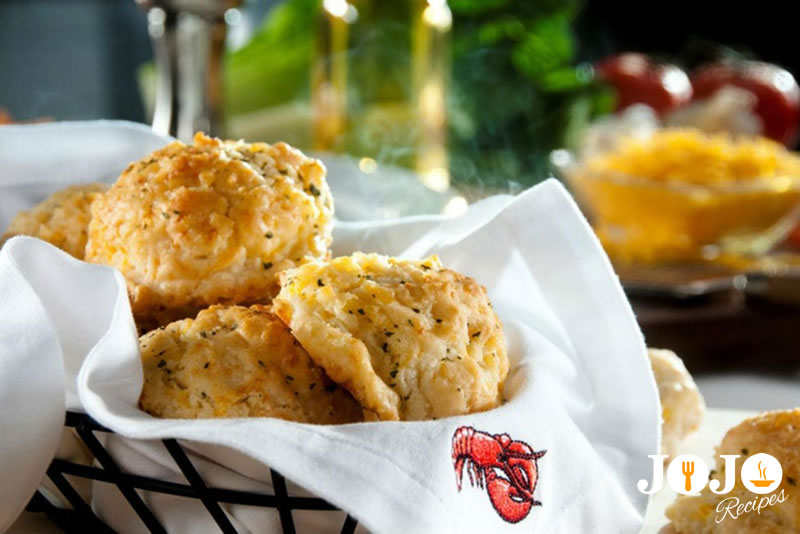 Per Serving:
379 calories
;
22g fat
;
8g saturated fat
;
90mg cholesterol
;
796mg sodium
;
34g carbohydrate
;
22g sugars
;
1g fiber
;
12g protein
. Please keep in mind that nutritional information is a rough estimate and can vary greatly based on products used.
The Best Red Lobster Biscuit Recipe 2023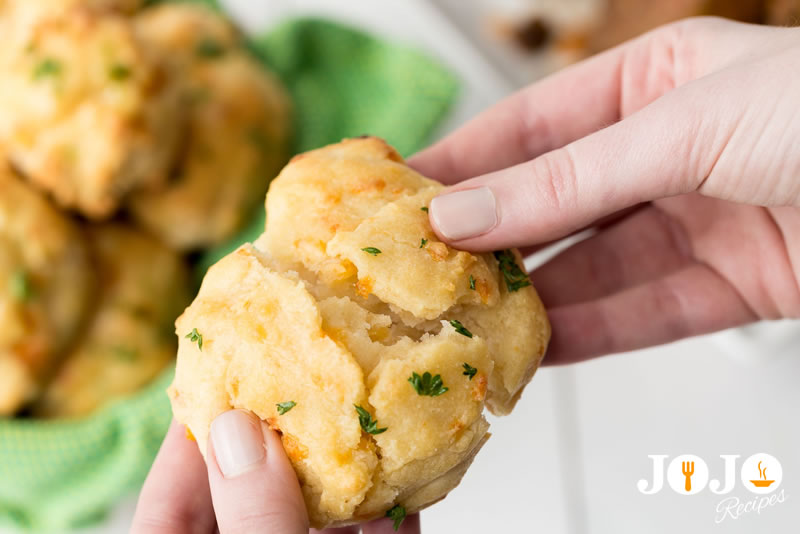 This is the best Red Lobster Biscuit recipe of all time! There is a trick to really replicating the beauty of those famous biscuits and that is not to overbake them. Red Lobster Biscuit is making a comeback. It's very popular with millennials, and as they're hitting up their inner seafood lover. The salty, savory flavor is irresistible, and Red Lobster Biscuits are the premium bread offering that other restaurants dream of devising.

Red Lobster Biscuit is buttery, moist, tender while slightly crusty outside baked from scratch cheddar biscuits. These Red Lobster biscuits are perfect with your lunch or dinner, but I personally love to have one in the morning for breakfast or snacks.

Just like everyone else, I love Red Lobster and I love these biscuits. These Red Lobster biscuits are so easy to make, anyone can make them. They are amazing, they have smoked paprika and they're loaded with cheddar cheese, so you know they're going to be cheesy and delicious.

You can be enjoying these savory Red Lobster Biscuits in just under 25 minutes. They bake perfectly and have the most delicious cheesy garlic flavor packed into each biscuit. You will want to eat the entire batch yourself.
Super easy, addictive Red Lobster Biscuits that are guaranteed to fly off the table within seconds! Wouldn't you love to lay your hands on Red Lobster biscuit? Well here is your opportunity- Warm, buttery, right out the oven- what's not to love!
Red Lobster Biscuit Recipe Tips
Do not skimp on the salt-butter bath in the end, these fresh, hot Red Lobster biscuits will literally absorb all that amazing salty butter and this really makes it perfect! Obviously the key is all- purpose flour.

If you have a gluten allergy, naturally you can substitute gluten-free flour here, and follow the typical steps to get that stuff moving. We need two cups of flour for the biscuits. This dish is very salty anyway. If you feel the need to cut back on some salt, don't do it here. Adding salt doesn't really do much to aid the cooking but it will give a little flavor to the Red Lobster biscuit. This is the place where you need to decide how authentic you want your Red Lobster biscuits. A Red Lobster Biscuit is very salty, so to make them exact you'll want to use salted butter in your preparation of the biscuits.
If you're watching your salt intake, feel free to use unsalted butter. I always use unsalted butter, so from a salinization level, mine won't taste exactly like the Red Lobster ones, but my body will thank me for it. The true "vegetable taste" to the Red Lobster biscuits is simply garlic.

There's garlic on top, but it's also present in the Red Lobster biscuit, so for our dry mix, we'll need a half teaspoon of garlic powder. Baking powder acts as a leavening agent that make baked goods rise. Old or expired baking powder loses its effectiveness thus resulting to flat biscuits.

You may either use pre-shredded mild cheddar cheese or fresh-shredded ones. Use a cookie or ice cream scoop to hold their shape when laying them on a baking sheet. I do not recommend letting the batter sit for extended period of time.

These biscuits are best enjoyed when baked right away once you're done with the batter. Cut warm biscuits horizontally in half, and fill with scrambled eggs and a slice of cheese for Cheese-Garlic Breakfast Sandwiches.
Red Lobster Biscuit Origin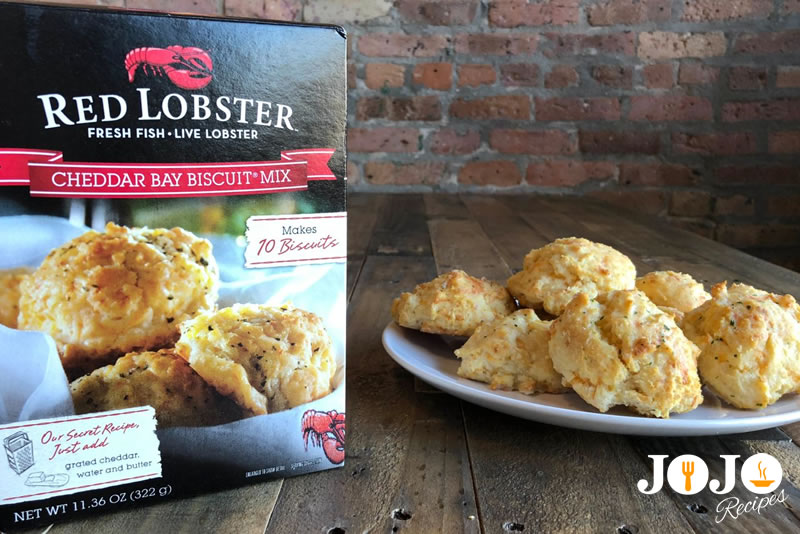 The Red Lobster biscuits were first tested in a few restaurants in Georgia. Guests' reactions signaled that they were then ready to be rolled out nationally. What was then called "freshly baked, hot cheese garlic bread" finally made their official debut in restaurants in the early 1990s. This was part of a Red Lobster menu revamp, which allowed guests to receive more complimentary items with their entrees: biscuits, a choice of salad and a choice of side.

This format is still in place today. When they were first introduced in restaurants, servers walked from table to table with trays full of the complimentary Red Lobster biscuits and used tongs to hand them out to guests who wanted any.

As you can imagine, they could not keep up with the demand from guests, which prompted baskets of biscuits being placed on the guests' tables instead. Five years after their premier, the cheese garlic bread became Cheddar Bay Biscuits to reflect the seaside atmosphere of Red Lobster restaurants. However, you will have a difficult time finding Cheddar Bay on the map—it's a fictitious name created to bring the biscuits to life, embody the seaside theme and emphasize that these are not your typical biscuits.

Today, Red Lobster serves 395 million Red Lobster biscuits every year or almost 1.1 million Red Lobster biscuits every day. The Cheddar Bay Biscuit is often synonymous with Red Lobster Biscuit, so much so that many think they've always been around.
Related Recipes:
Cookies Recipes
·
American Food