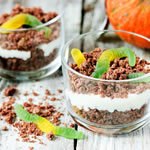 How To Make Dirt Cake Recipe in 5 Steps
After hundreds of Dirt Cake recipes tested by our expert team, we chose the best Dirt Cake recipe of 2023! Learn how to make in 5 easy steps! This is quite literally the best Dirt Cake recipe on the internet! In just 15 minutes you can make this delicious dessert with yummy chocolate and cream OREO cookies layered with a rich, creamy custard.
Dirt Cake Ingredients
3 1/2 Cups Milk

1/2 Cup Butter, Softened

1/2 Cup Confectioners' Sugar

1 (8 Ounce) Package Cream Cheese, Softened

2 (3.5 Ounce) Packages Instant Vanilla Pudding Mix

1 (12 Ounce) Container Frozen Whipped Topping, Thawed

32 Ounces Chocolate Sandwich Cookies With Creme Filling



How To Make Dirt Cake - #1 Step

Gather the ingredients. In a food processor or blender, process the cookies until finely crushed. Crush cookies until they resemble potting soil.

The white cream will disappear. Be sure to leave plenty of cookie crumbs for topping. You can't have a dirt cake without a lot of dirt!




How To Make Dirt Cake - #2 Step

In a large bowl, beat cream cheese, butter and sugar until light and fluffy. Do not over mix.




How To Make Dirt Cake - #3 Step

In another bowl, whisk the milk, pudding and whipped topping together for 2 minutes. The mixture will be thick.




How To Make Dirt Cake - #4 Step

Add pudding mixture to the cream cheese mixture and mix until uniform.




How To Make Dirt Cake - #5 Step

Place a layer of the cookie crumbs in the bottom of the lined flower pot. Top with a layer of the cream mixture. Continue making layers of the dirt cake: the cookie crumbs, then the cream mixture, until there is about 1 inch left at the top.

Top with reserved crumbs. Cover and refrigerate until chilled. If desired, wrap silk flower stems in foil and add to flower pots to finish the effect. Decorate with gummy worms and display with gardening tools if desired.
How Long to Cook Dirt Cake?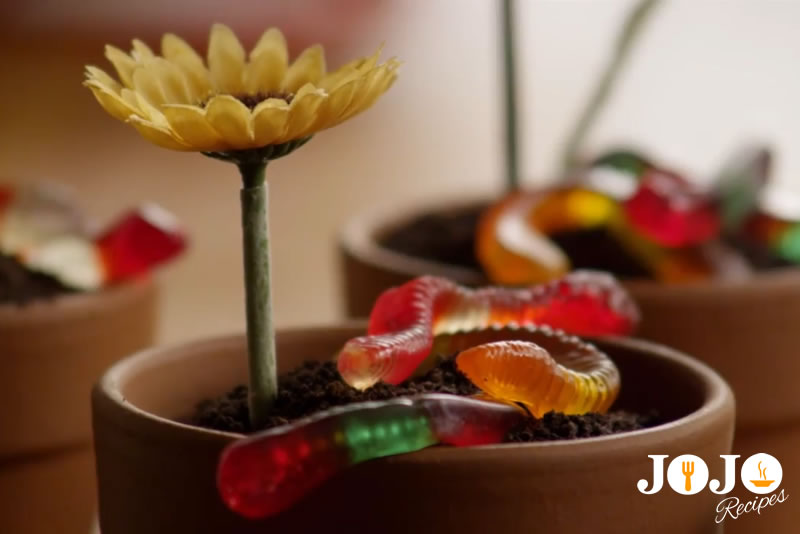 It is not necessary to cook the dirt cake. You can eat the dirt cake right away but it tastes so much better if you let it chill to let the flavors blend.

I recommend no less than 2 hours of chill time or preferably overnight. I always serve this dirt cake in a plastic flower pot with earthworms and fake flower prey.

It's a super cute way to serve dirt cake. If you know a child who loves dirt cake, try serving in mini flower pots like this and watch those smiles!

Dirt Cake is best stored when covered tightly with Saran Wrap or foil and placed in the fridge for up to 3 days.
Dirt Cake Nutrition Facts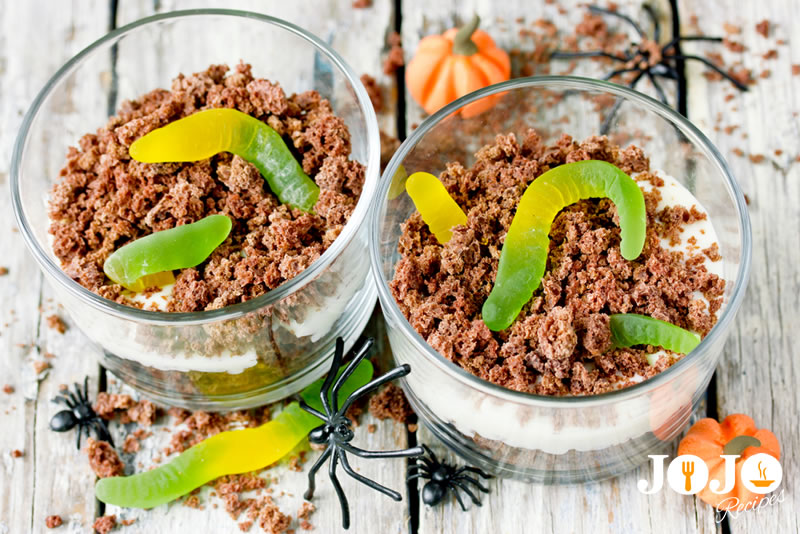 Per Serving:
827 calories
;
44g fat
;
23g saturated fat
;
56mg cholesterol
;
896mg sodium
;
100g carbohydrate
;
67g sugars
;
3g fiber
;
10g protein
. Please keep in mind that nutritional information is a rough estimate and can vary greatly based on products used.
The Best Dirt Cake Recipe 2023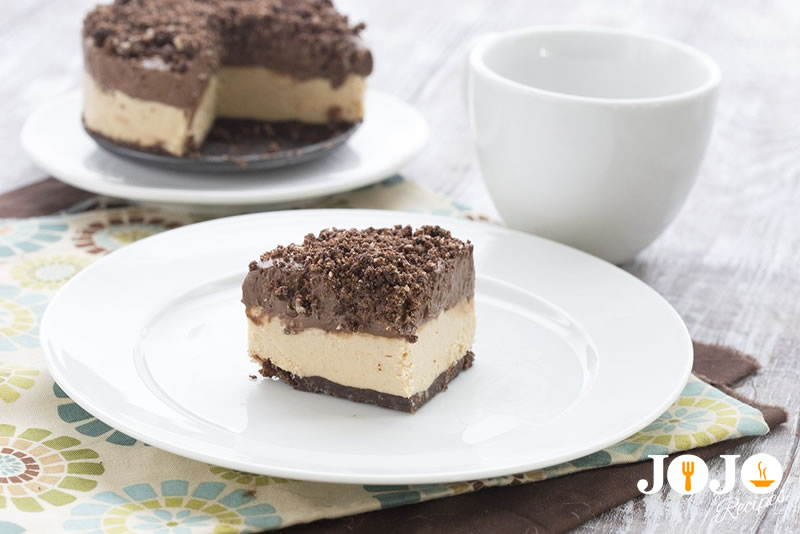 This is the best Dirt Cake recipe of all time! This Dirt Cake recipe is fun to serve at family gatherings, or to give as a gift. With layers of crushed chocolate sandwich cookies and creamy filling, this is definitely a "rich" dessert. Dirt Cake is a classic all American dessert recipe. It features layers of crushed OREO cookies and a thick, creamy custard that just melts in your mouth. This Dirt Cake recipe happens to be one of our favorites to change up for seasons and holidays.

Try something different with our Dirt Cake Recipe. This Dirt Cake Recipe layers diced cake pieces and an easy-to-make filling for a tasty good time. We love to have this cake for leftovers, but admit we rarely have them.

It's just so good!
I seriously love this recipe and have loved it since I can remember. Dirt cake is very easy to make, in just 15 minutes you can have it ready to go! I like to make my dirt cake in a trifle dish so you can see all the deliciousness!
Dirt Cake Recipe Tips
You can make the dirt cake pudding mixture with either a hand mixer or stand mixer. Combine softened cream cheese, softened butter, and powdered sugar and cream together in the mixer until combined.

For the prettiest layers always place the custard in the middle over the crumbs and push outward gently with the back of a spoon. Add the pudding and OREO crumbs until it is gone, usually four layers of each.

Be sure to thoroughly soften the butter and cream cheese before creaming together to ensure your pudding layer turns out smooth. If your dirt cake turns out runny instead of thick, check to make sure you used instant pudding, not traditional stovetop pudding.
If you do not have a food processor or blender to crush the OREOS, simply place them in a large gallon storage bag and crush with a rolling pin. You can decorate the top with a few wrapped chocolate coins.—Betty Jean Jordan, Monticello, Georgia. For a pretty presentation, set aside one OREO to top the dirt cake with after it's finished!

Spread the remaining container of thawed whipped topping over the last layer of chocolate pudding. Top with the remaining cookie crumbs and place a few gummy worms on the dirt cake. You could even bury them partially, making it look like they are crawling out of the dirt.
Dirt Cake Origin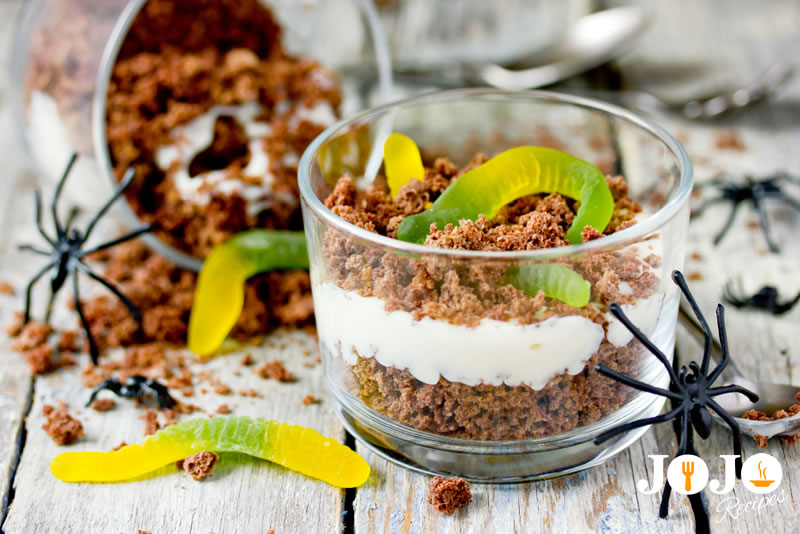 Recipes are never actually invented, they evolve over time. The Dirt Cake is a fairly new species which seems to have sprung off the American parental tree in the early 1970's. Dirt Cake is an American cake made from sandwich cookies and pudding in combination with other ingredients to create a dessert that has a dirty look.

The simple dessert is made by combining crushed Oreo cookies on top of chocolate pudding or cream cheese, and adding gummy candy worms on top. Variations include vanilla wafers, vanilla pudding, and cream cheese pudding in the recipe.
Related Recipes:
Breakfast Recipes
·
American Food